Service Projects
Service Project 2019 – Bed quilts for WMU Seita Scholars
Seita Scholars are students who have aged out of the Foster Care program and have been accepted at WMU, where they have the opportunity to attend for free; there are 35 Seita Scholars starting in 2018.
For these students, we will make long twin quilts (approximately 90" long by 54-60" wide.) for incoming students to choose from. Matching pillowcases serve as a good way to store the quilts.
The program also provides Seita Scholars with a gift on their birthday; wall hangings are welcome for that purpose.
We will also collect items for welcome baskets:
• Bathing sponges/puffs • Body wash/bar soap • Box fan • Deodorant • Dry Erase Board • Extension Cord • Feminine hygiene products (unscented) • Hair brush and combs • Hypoallergenic pillow • Nail clippers • Laundry basket (large, rectangular) • Laundry detergent and fabric softener • Lotion • Planner • Razors • Shampoo and Conditioner • Shaving cream/gel • Shower caddy • Shower shoes and shower cap • Toilet Paper • Toothbrush and toothpaste • Sheet set (Twin XL or Full) • Mattress Pad (Twin XL or Full) • Tote, 30 Gallon • Bath towels, hand towel, washcloths • Umbrella
Contact Teri Cleveland and Jean Smith with questions.
Service Project 2018 – "Binkies"
We made 152 children's blankets ("Binkies") to distribute throughout Kalamazoo County to many organizations. Binkies are knitted, crochet, quilted or fleece, and are sized anywhere between 36″ square and twin size (approximately 68″ x 90".)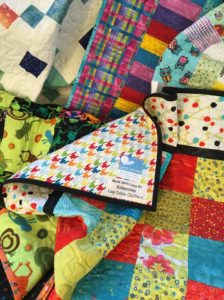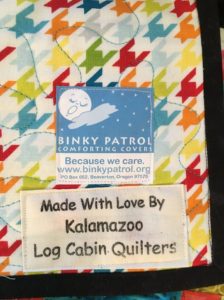 Cancer Center
Our goal was to make and donate 100 colorful small (36" x 36") quilts to decorate the West Michigan Cancer Center walls. July 2018
Holiday Service – "Lovies" w/Quilt
At our December Holiday party, we have entertainment during dinner. But the highlight of the evening are all the quilt-wrapped stuffed animals ("Lovies") that the members donate.
In 2017 we donated 418 Lovies to six local organizations.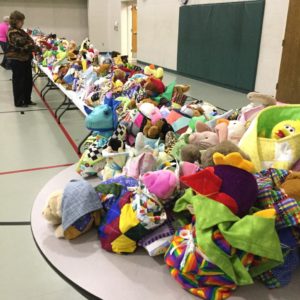 Other Service Projects 2017
This year two organizations have been chosen to receive our service projects.
Alternatives Pregnancy Center provides prenatal help to low-income women with no or little insurance. Alternatives offers a number of services before and after the infants are born and, being a private organization, they rely on donations. After the births, the mothers are given layettes, so one of these baby quilts will be added to each one.
Hospital Hospitality House provides free lodging for out-of-town family dealing with the stress of having loved ones in the hospital. Two new buildings, one near Bronson and one near Borgess, will each have 2 queen beds and 12 twin beds. The Borgess Hospitality House is nearing completion and will be featured in the 2017 Home Builders Association of Western Michigan Parade of Homes. The Bronson Hospitality House will be built at a later date. KLCQG members' quilts will be found in each bedroom.
Spring 2016 Service Quilts
Parade of beautiful quilts made for Kairos Dwelling, Rose Arbor, Wings Home hospice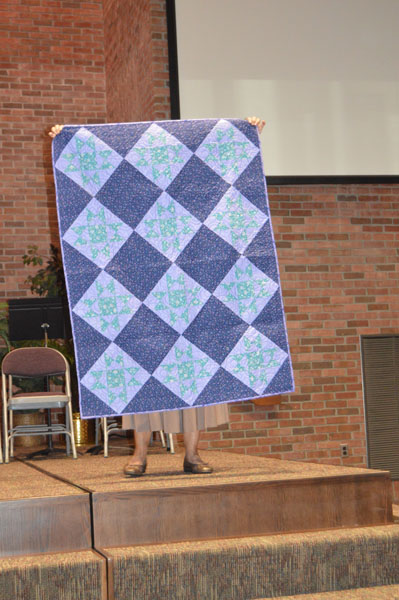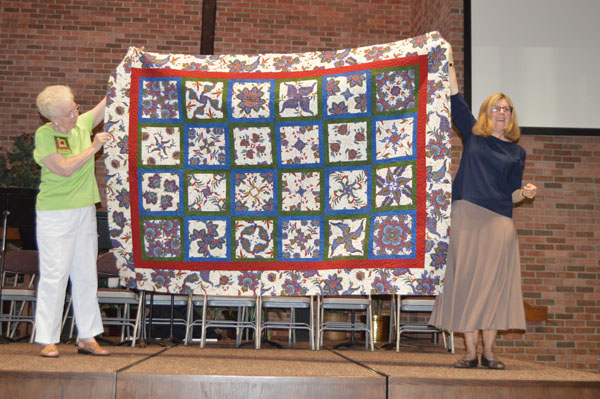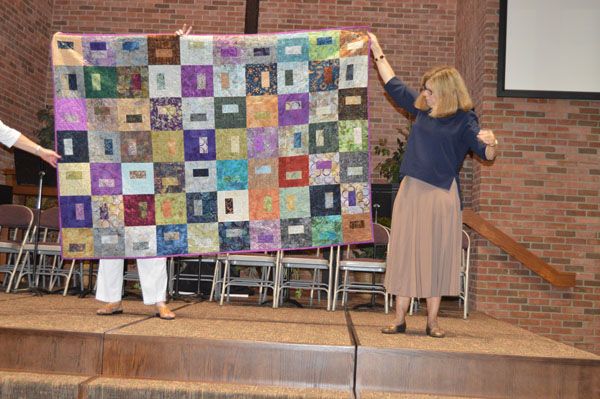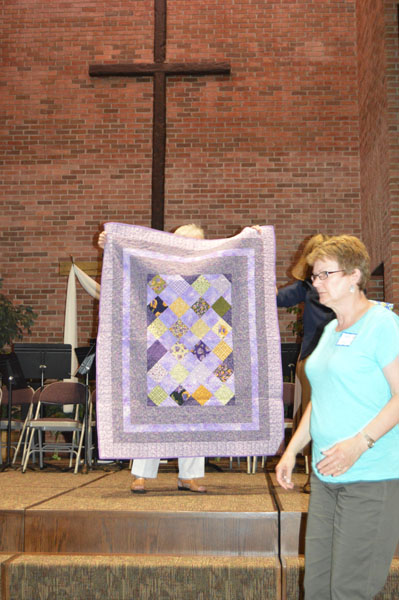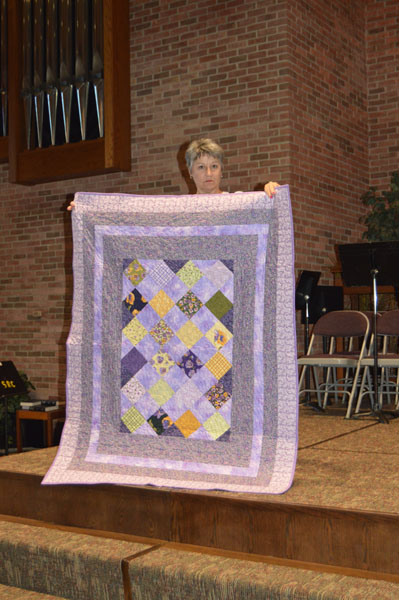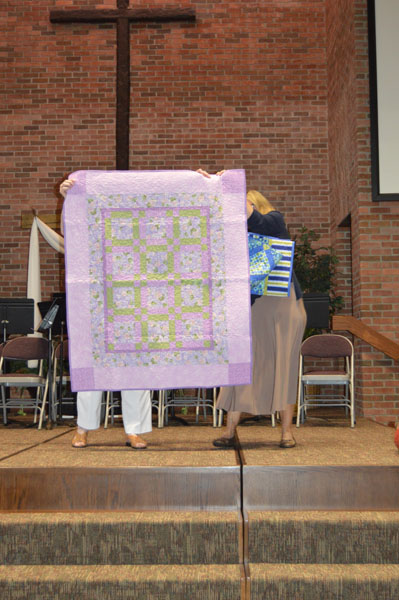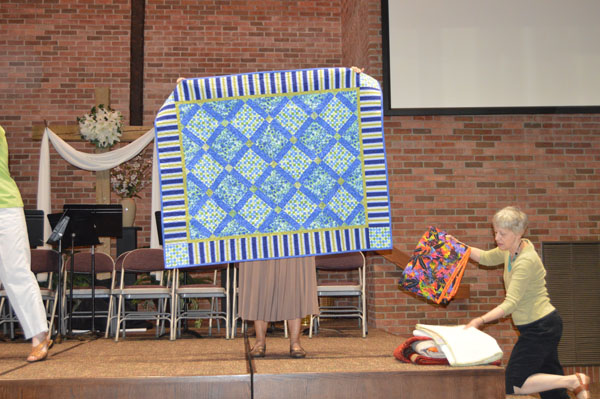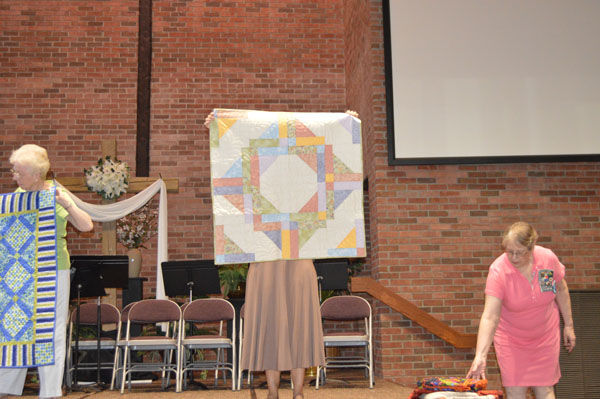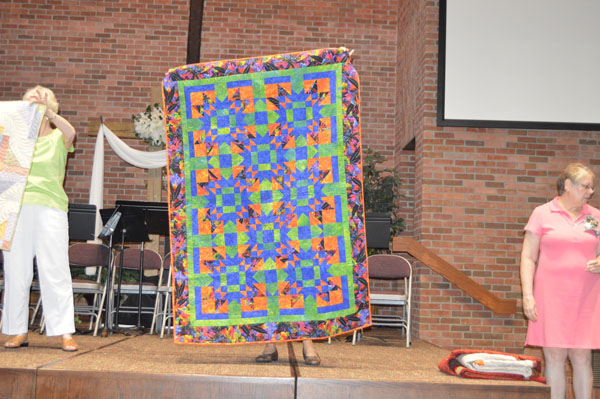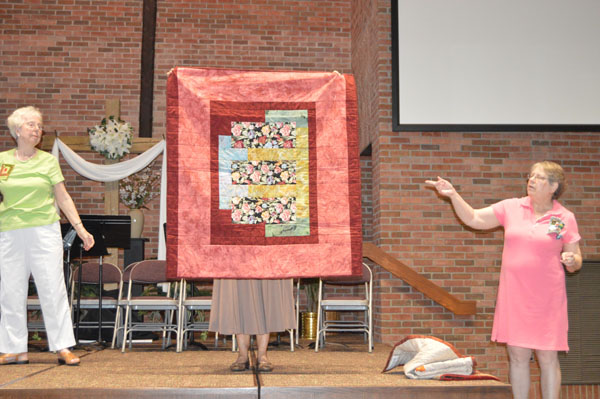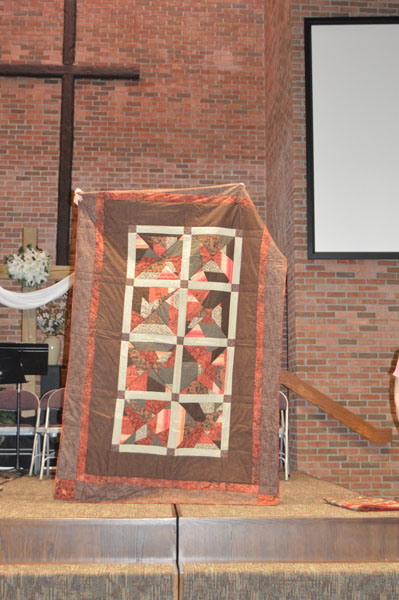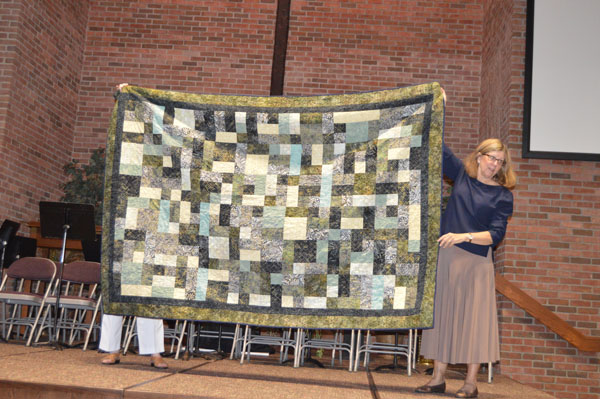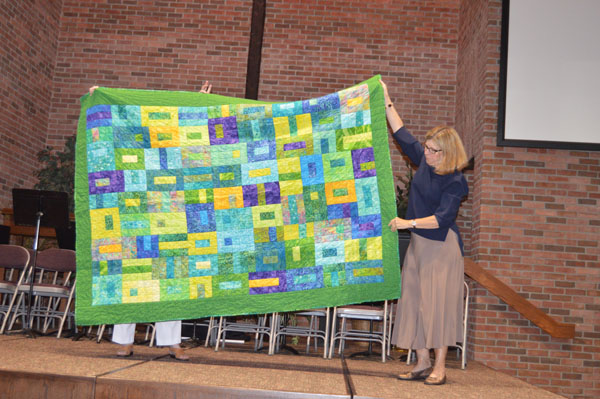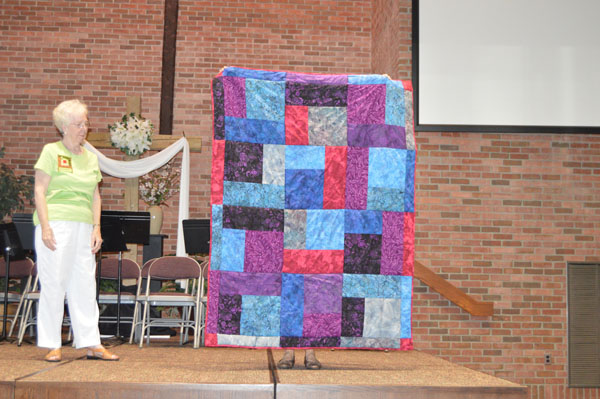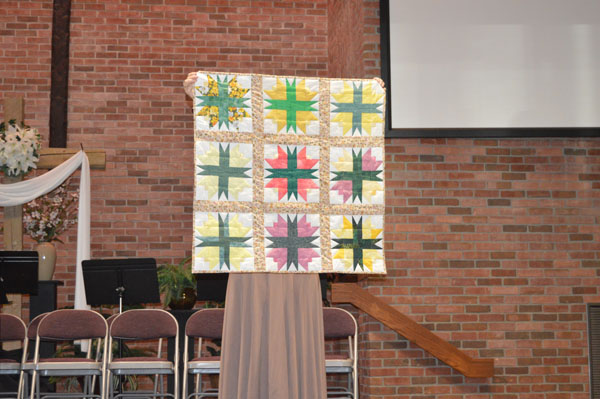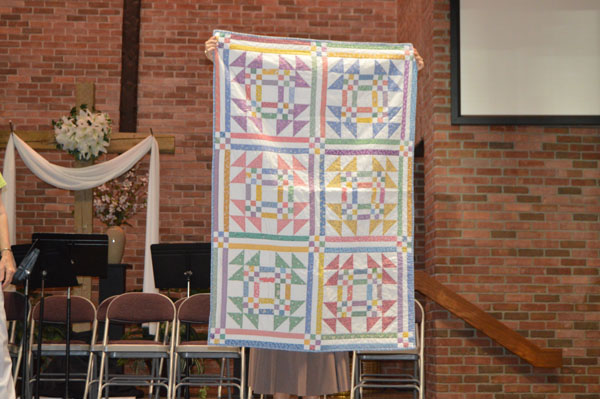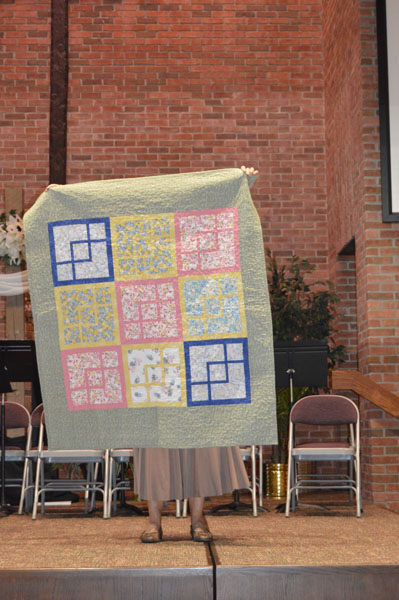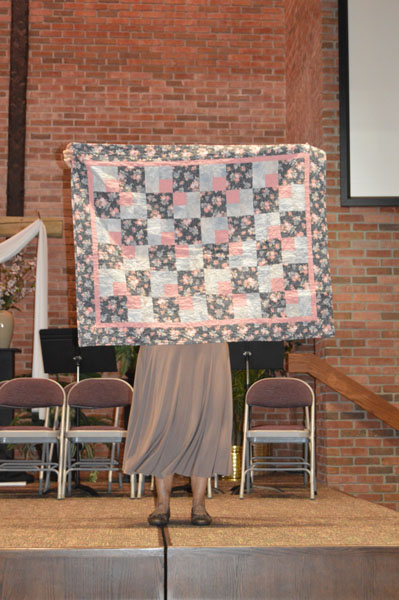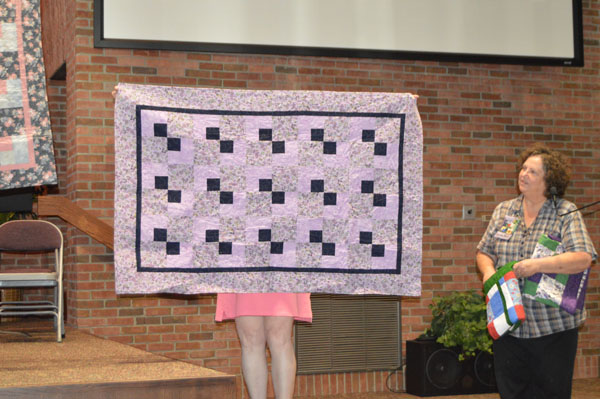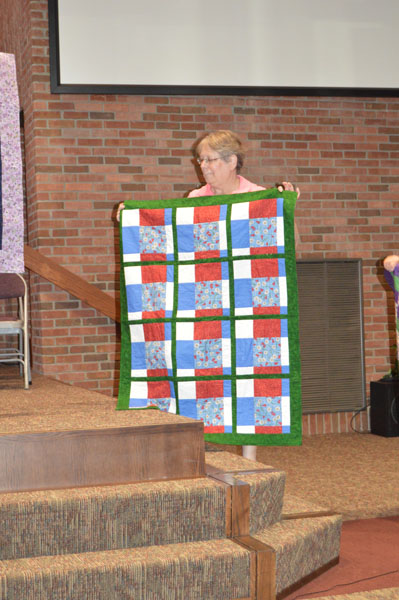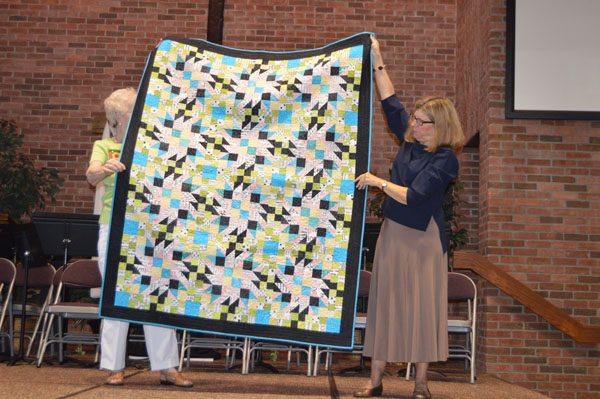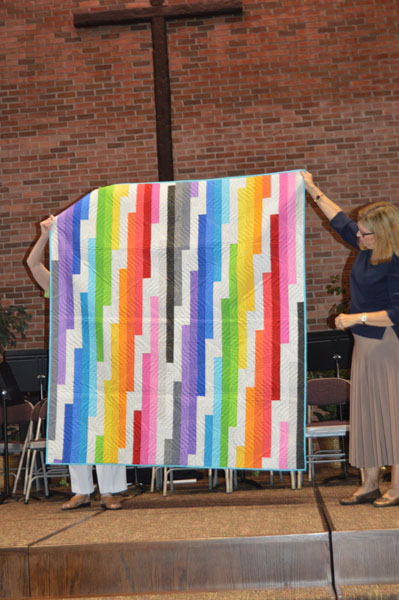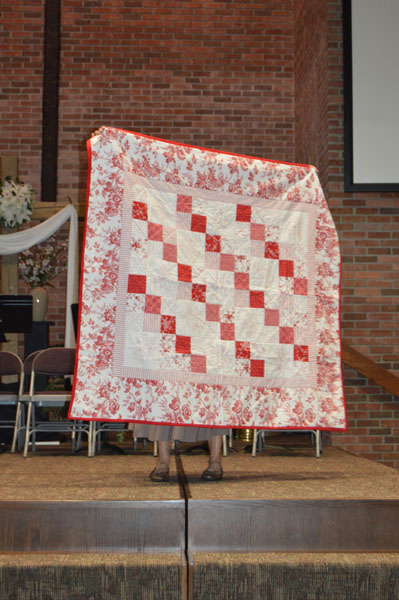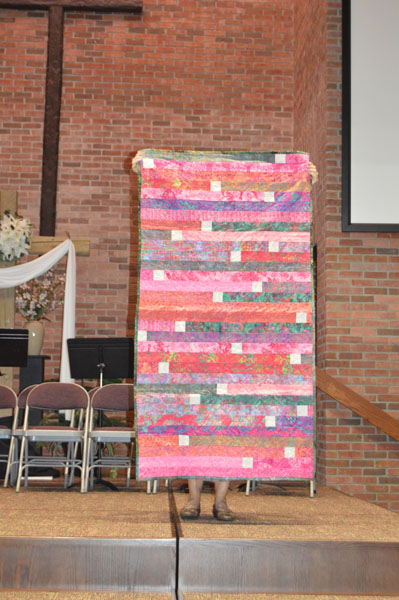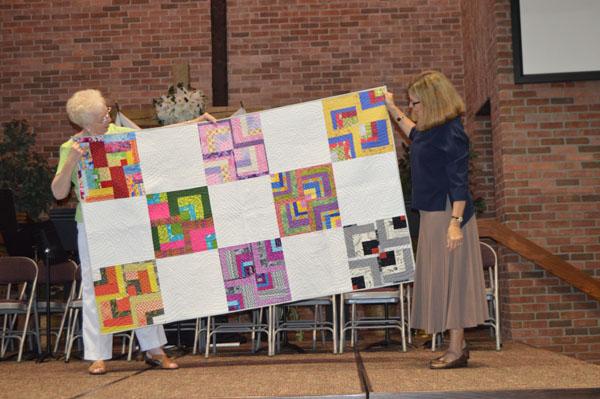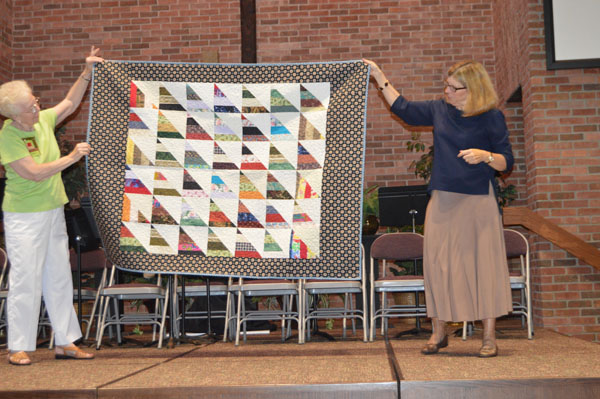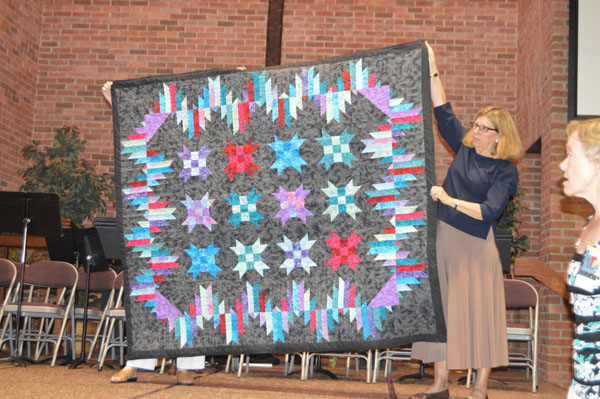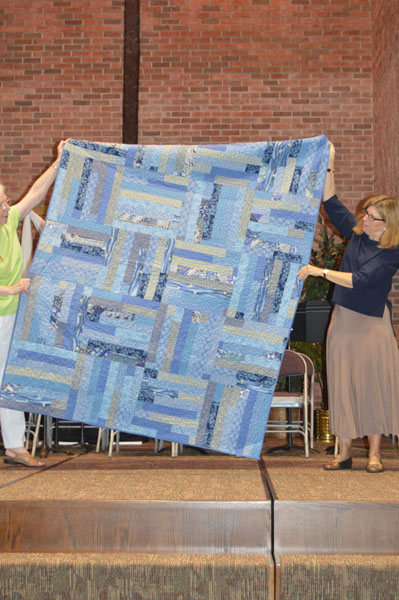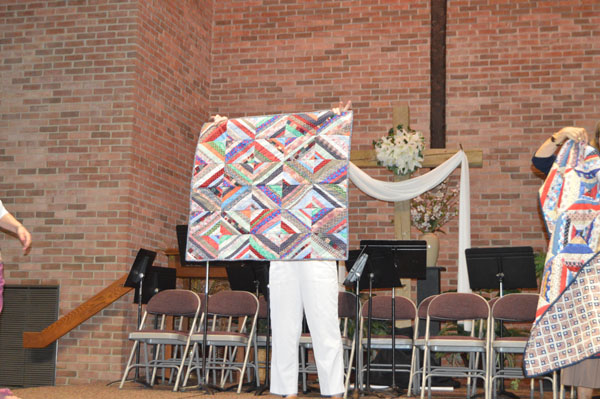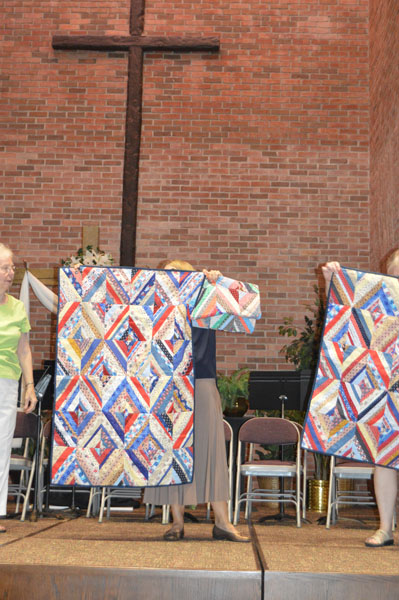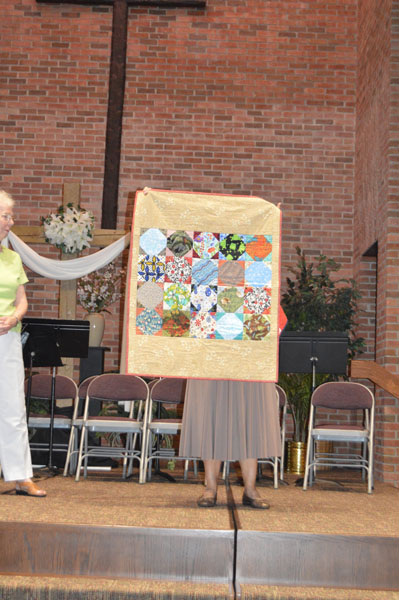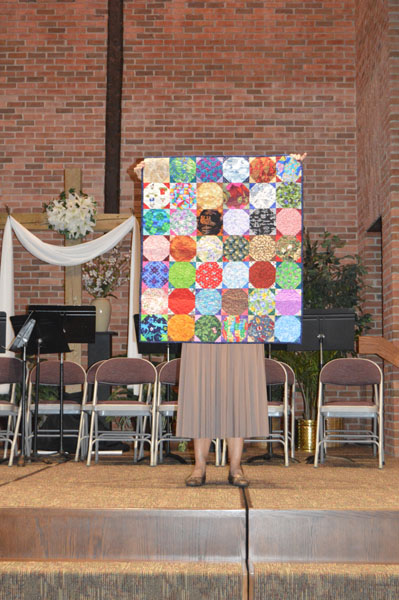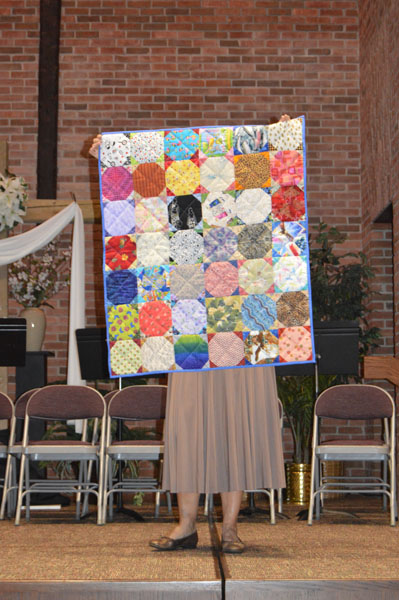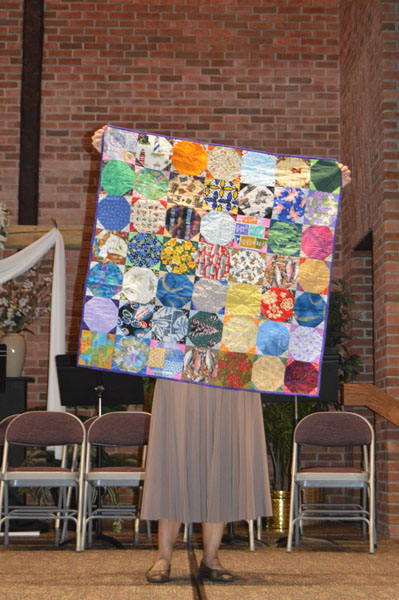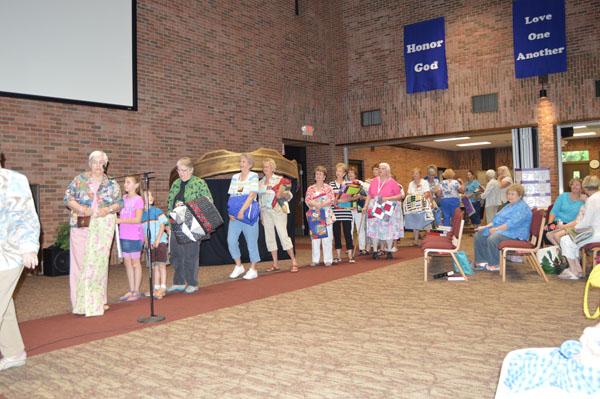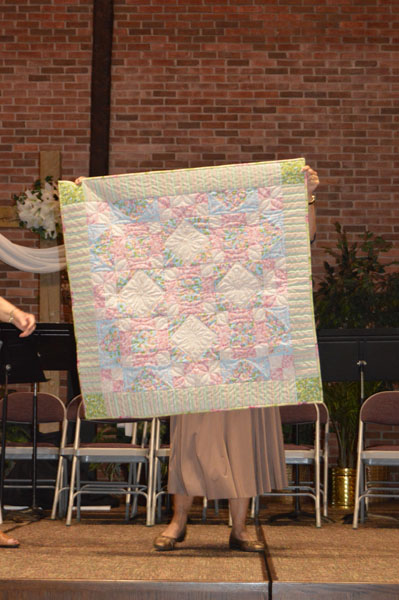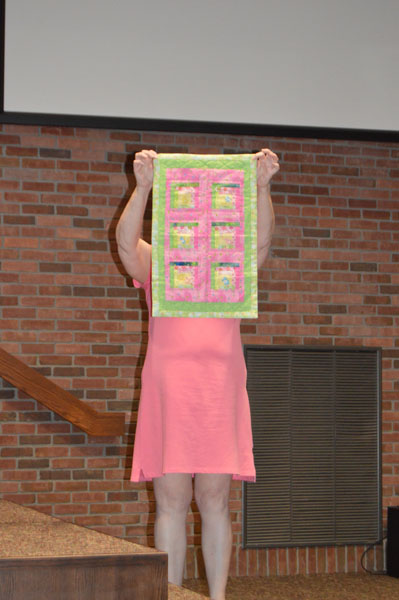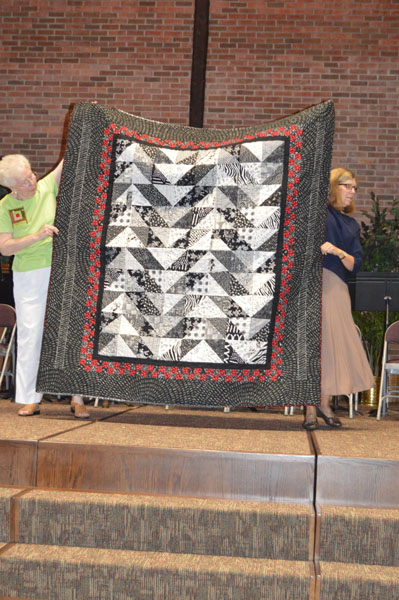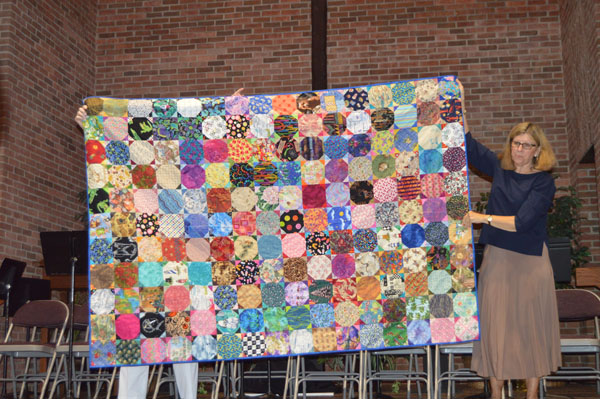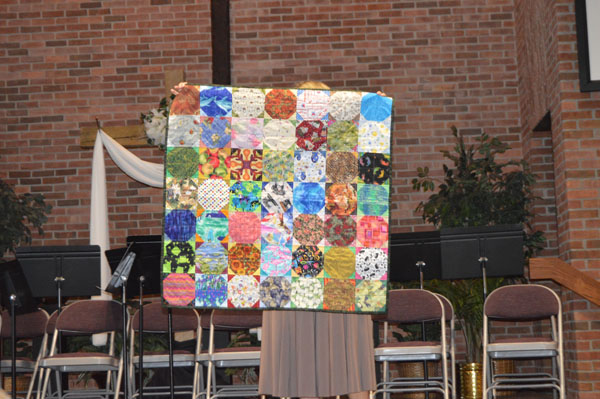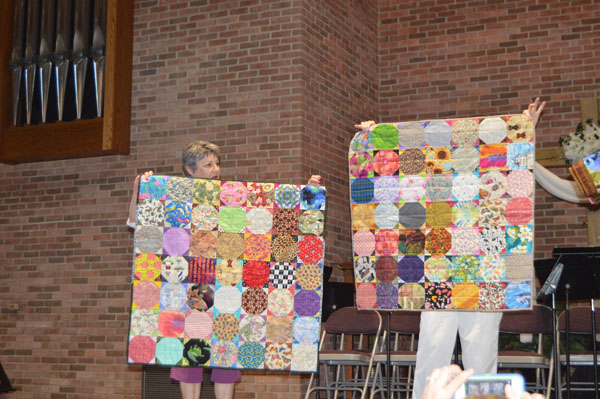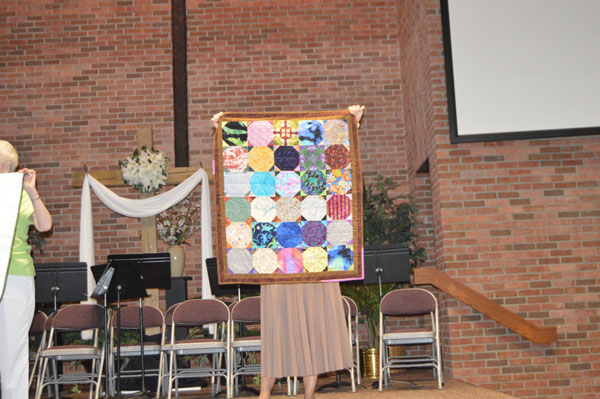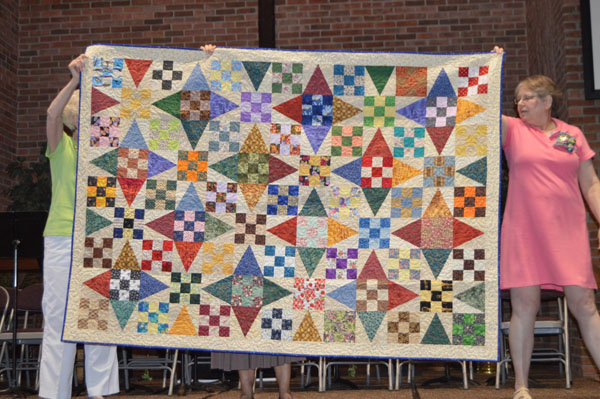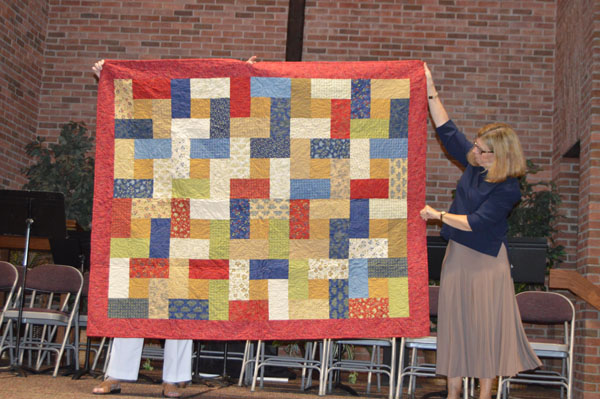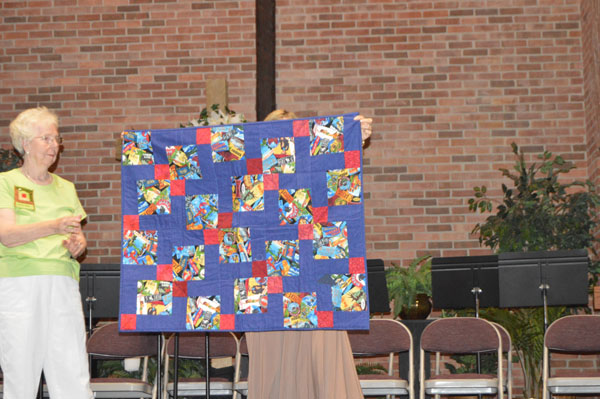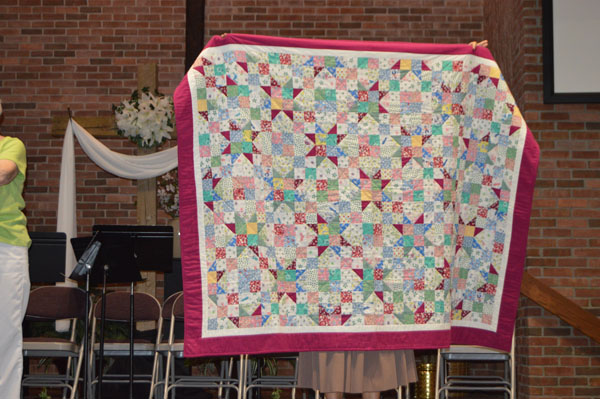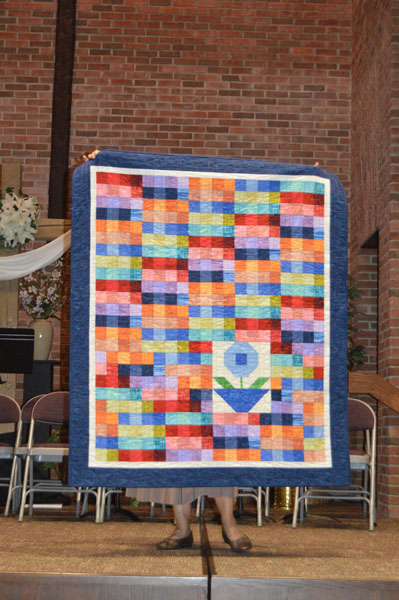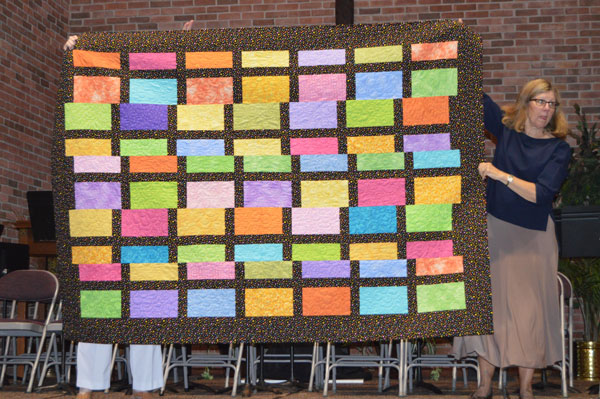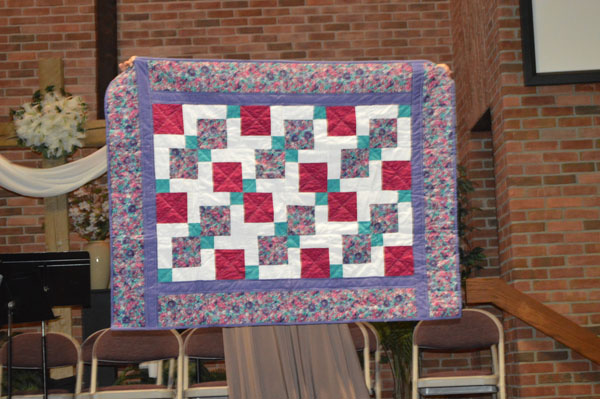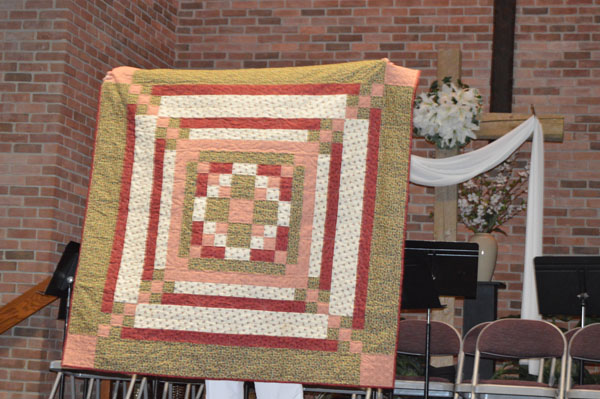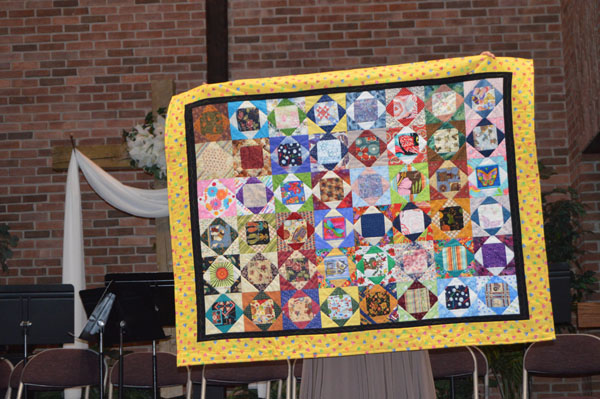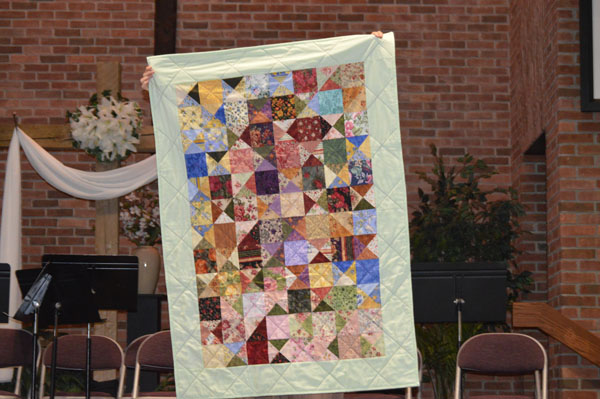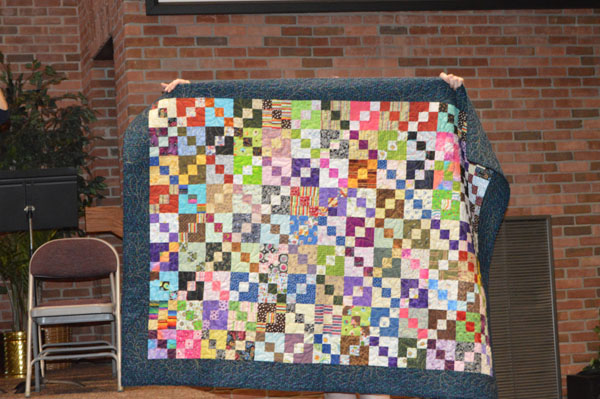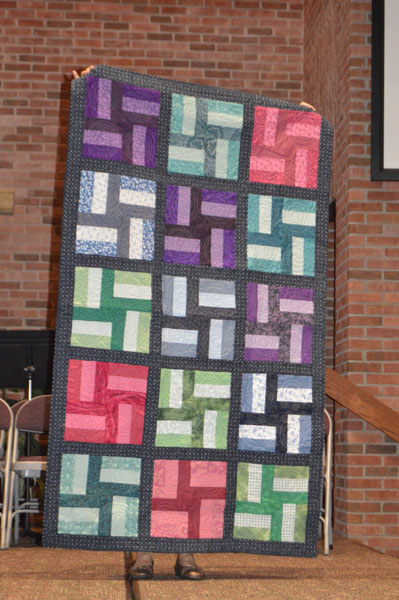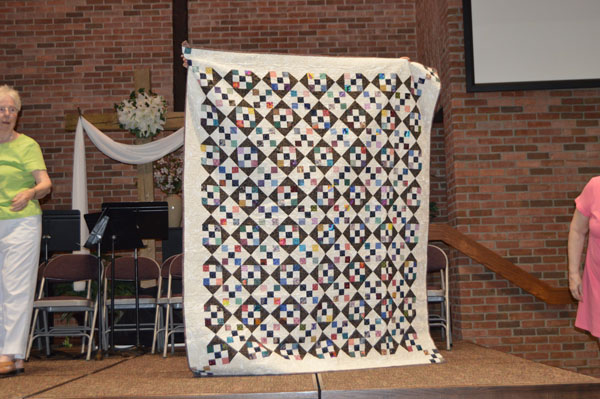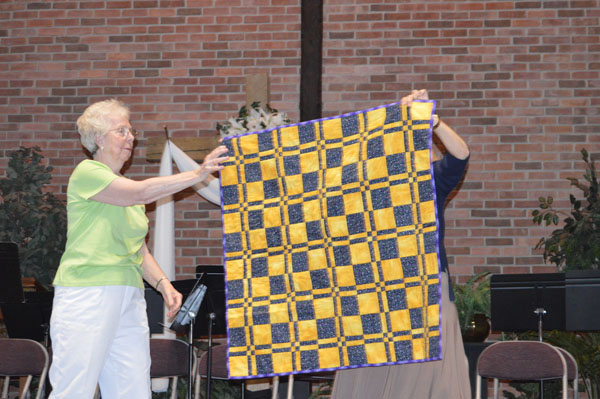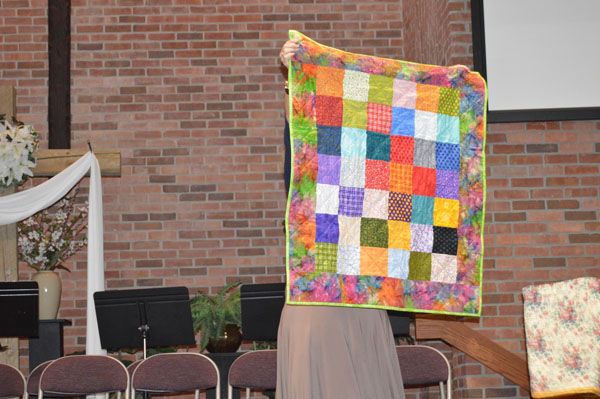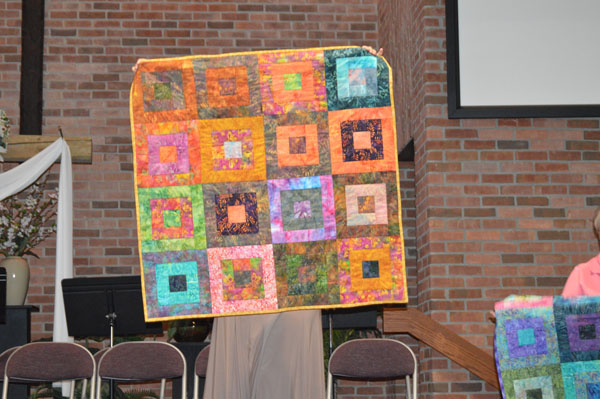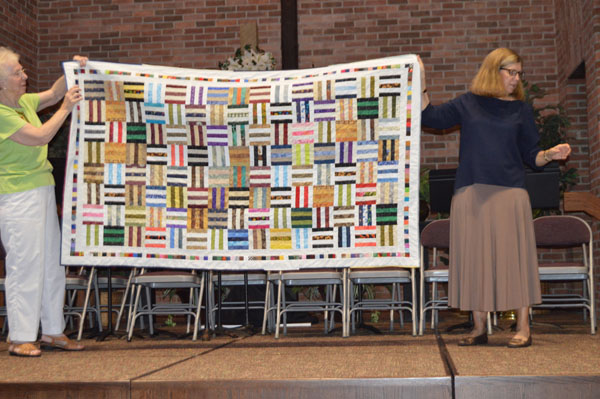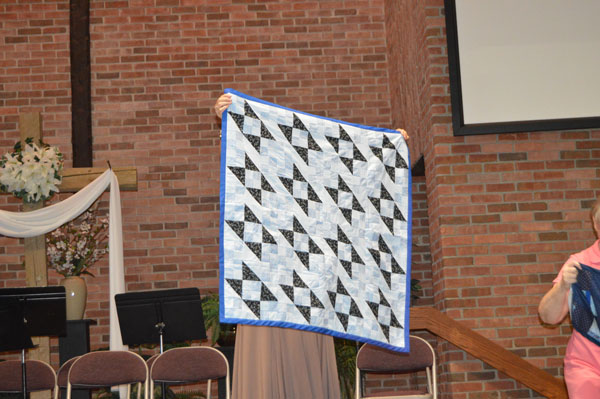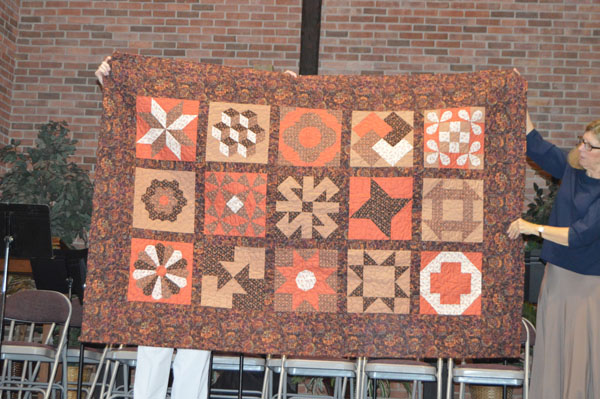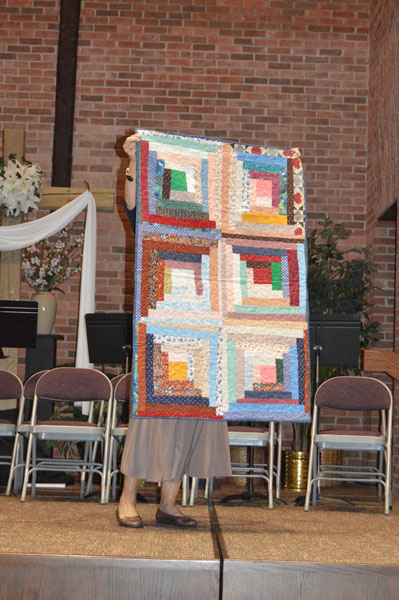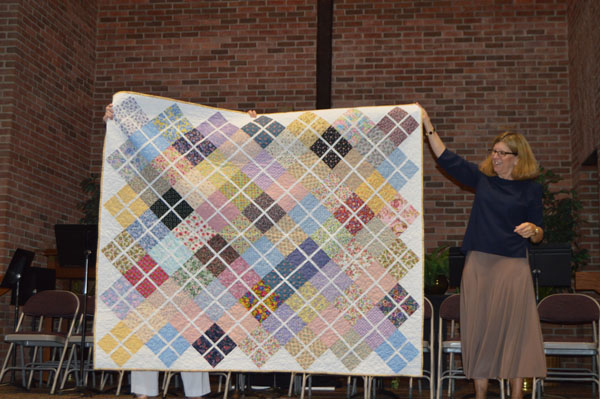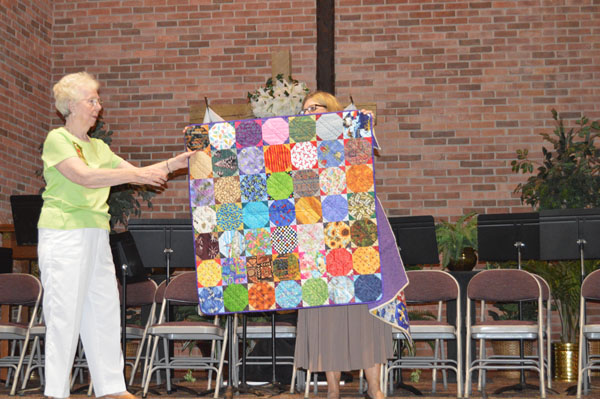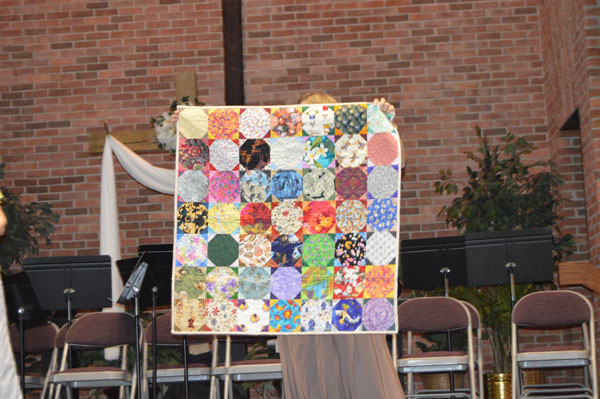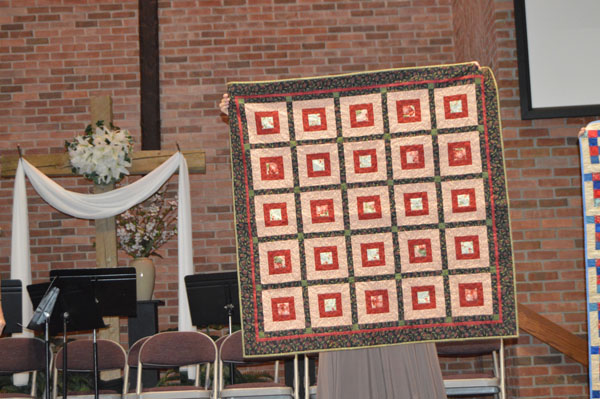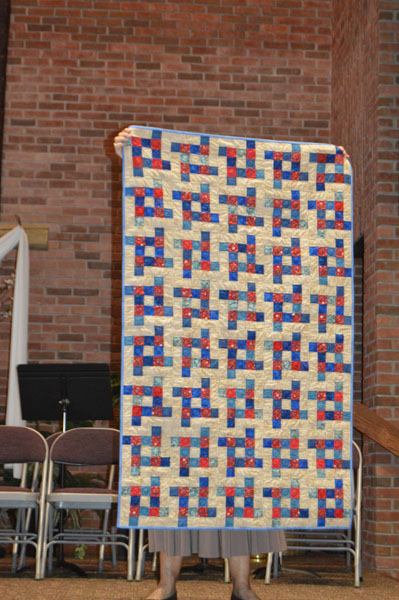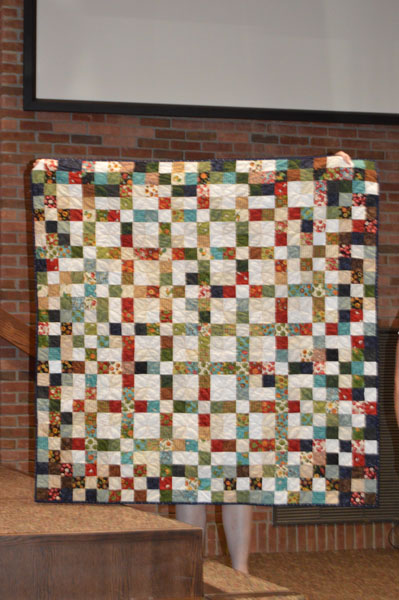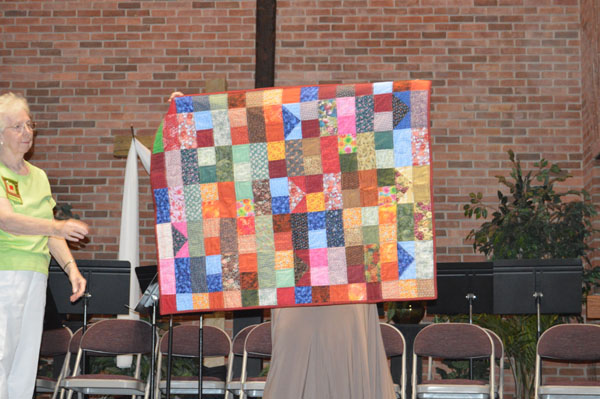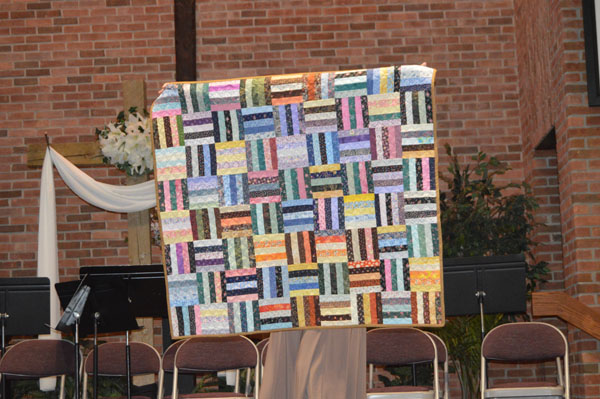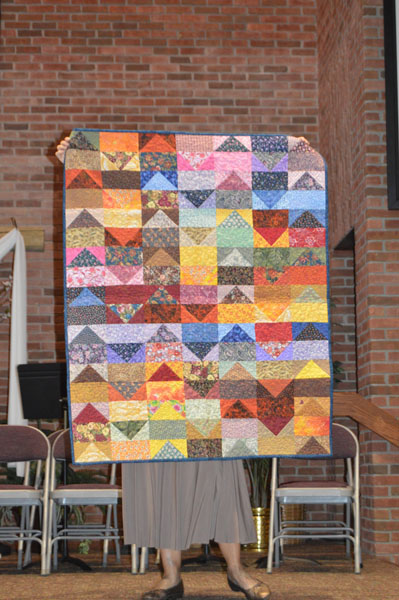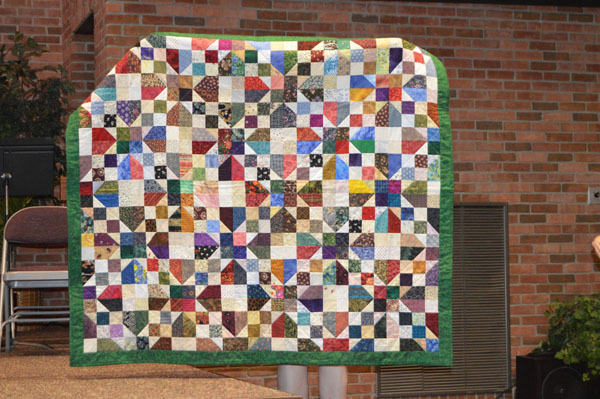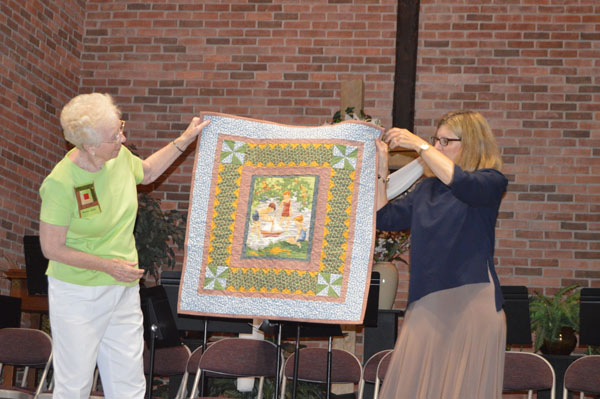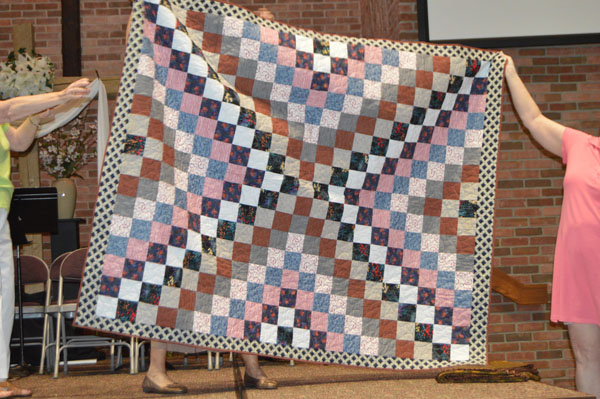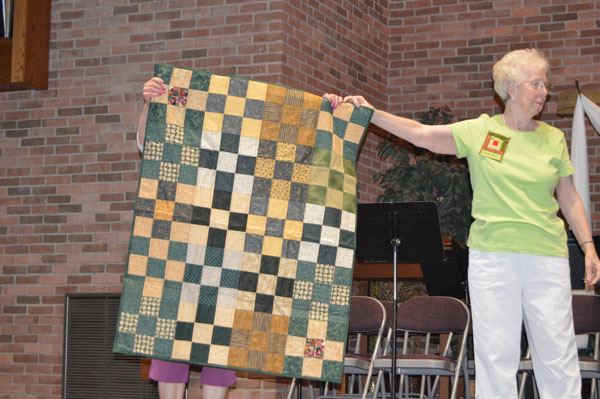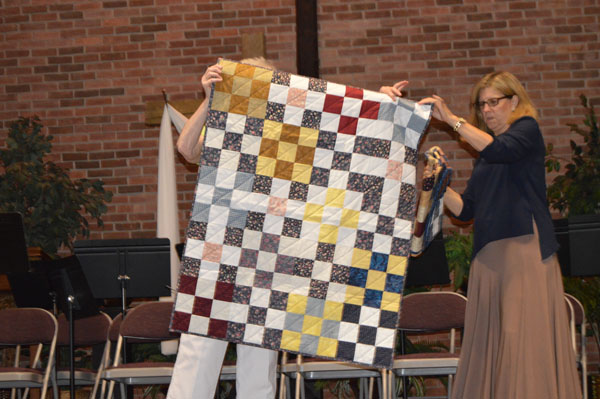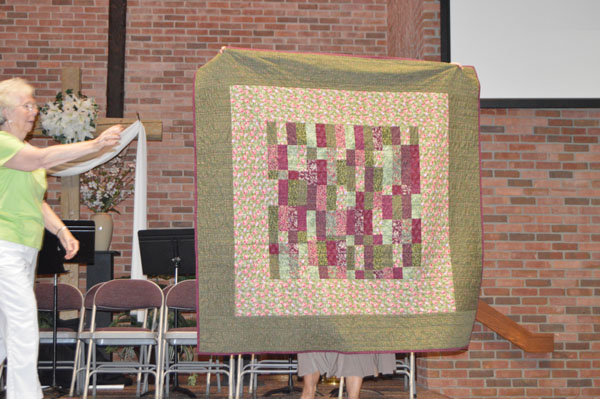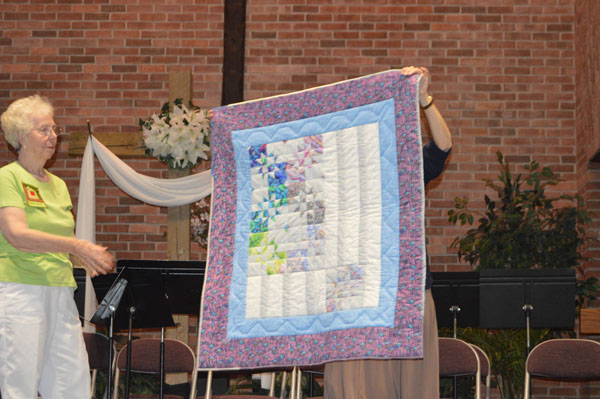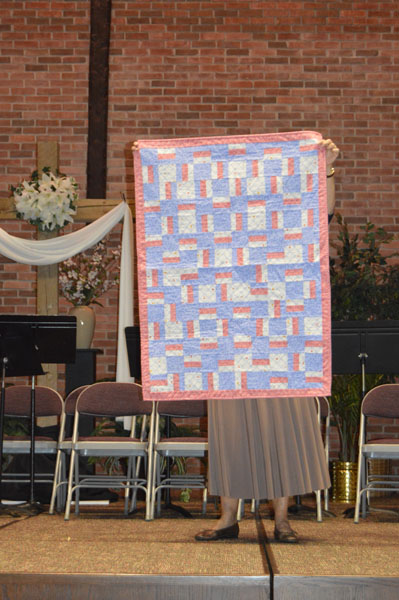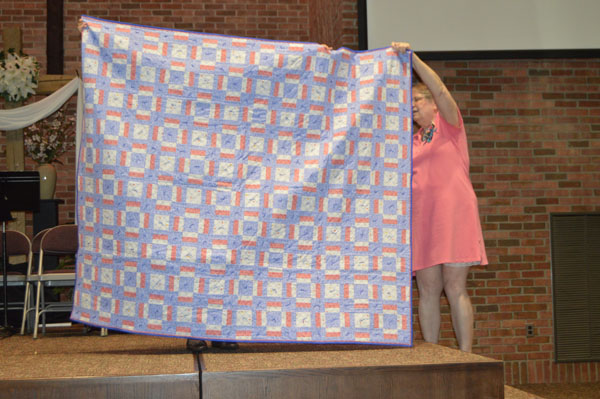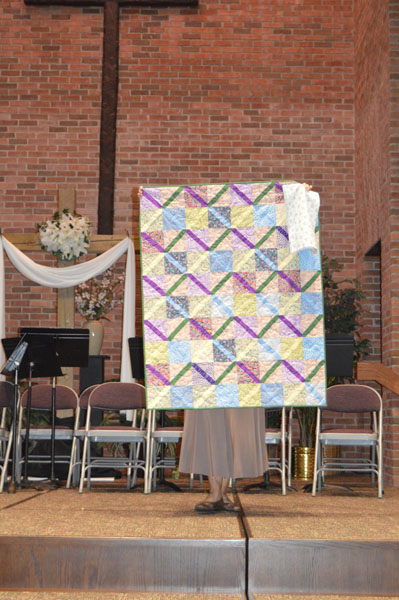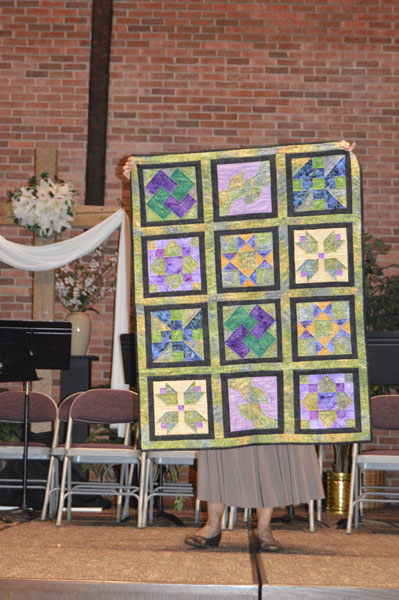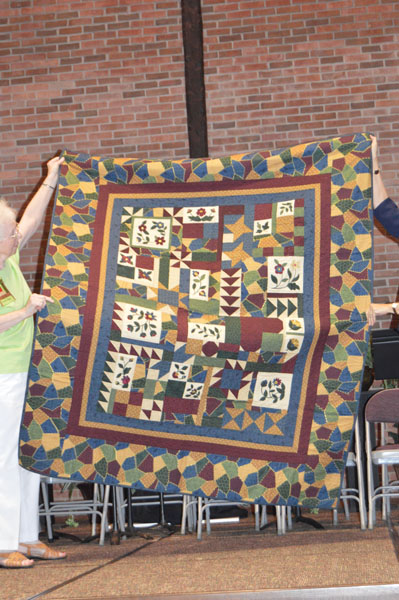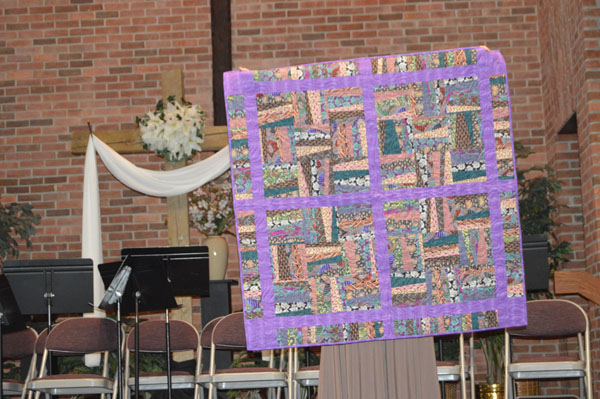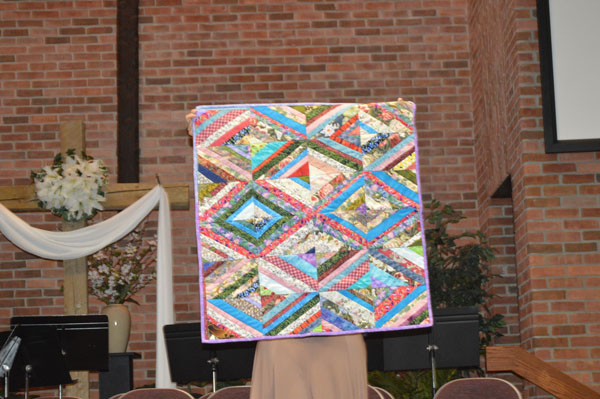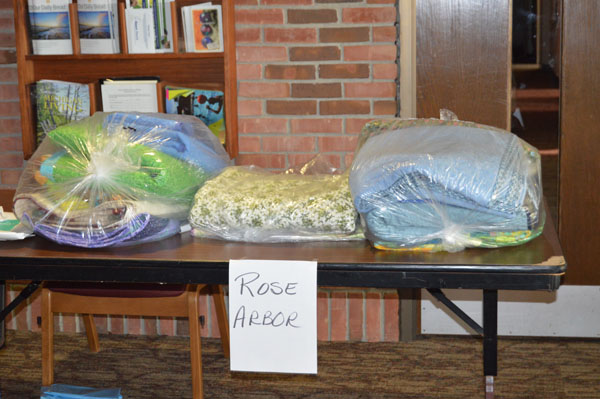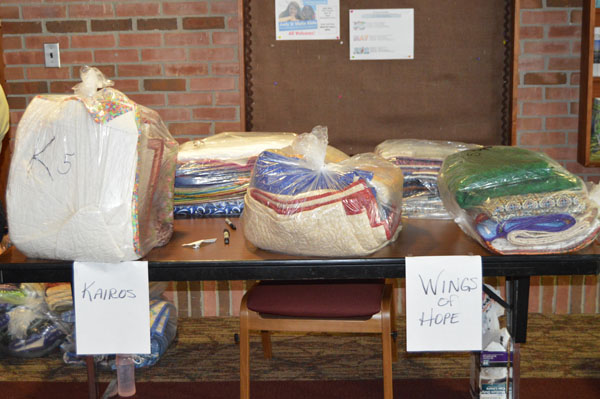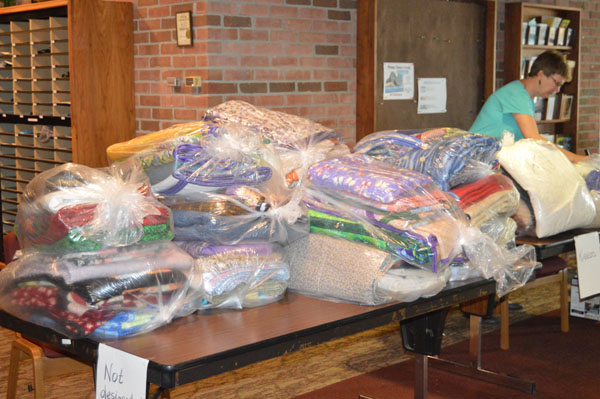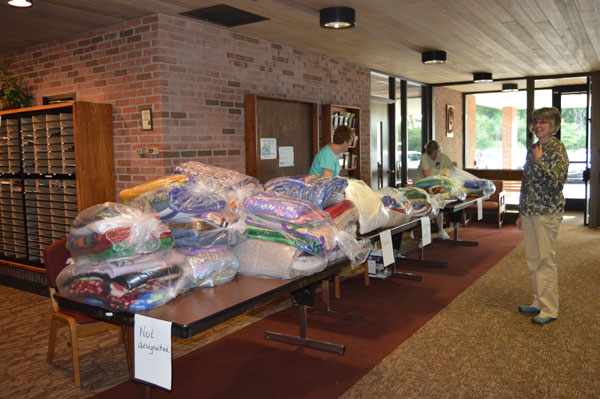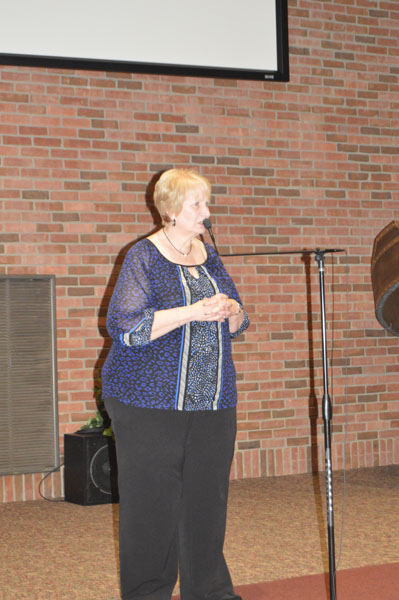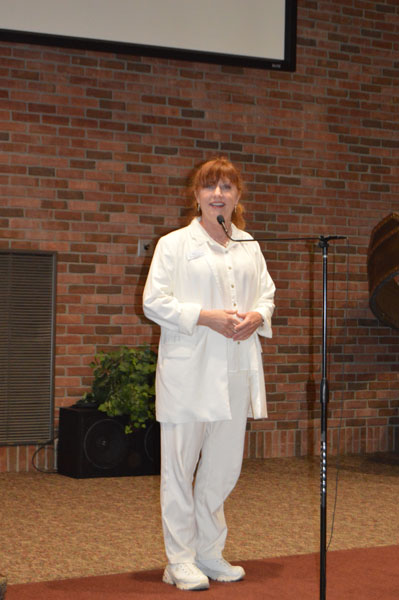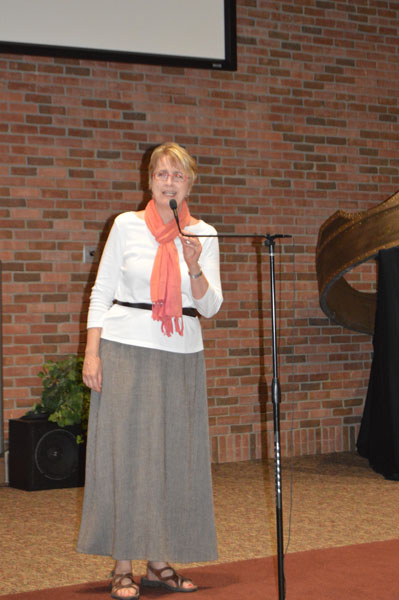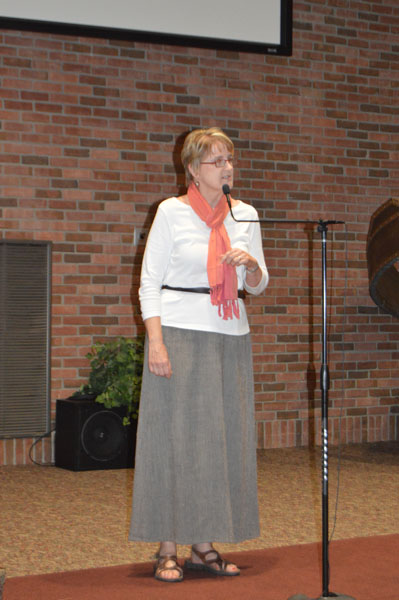 167 charity quilts shared at June 2016 meeting, all headed to veterans at the Battle Creek VA Hospital.