Guild Activities
Monthly Meetings
Monthly meetings are held on the third Tuesday of each month (February-November) at Second Reformed Church, 2323 Stadium Dr. in Kalamazoo.  The doors open at 6:15 pm for informal social time, free table, vendors, and demonstrations by our members. The formal program starts at 7:00 pm. The program is an educational/inspirational presentation by our own members, and regional or national speakers.  We usually have 2-3 national speakers per year. Guests are always welcome at our meetings and these lectures may be attended by the general public as well as by our members. A nominal fee is assessed to attend as a guest when we have a national speaker. Sometimes workshops are taught during the day by a visiting national speaker.  The workshops open first to Kalamazoo Log Cabin Quilt members and then to other quilters who are interested.
UPCOMING PROGRAMS
July 18, 2017
Diane Oakes, Virtual Studio Tour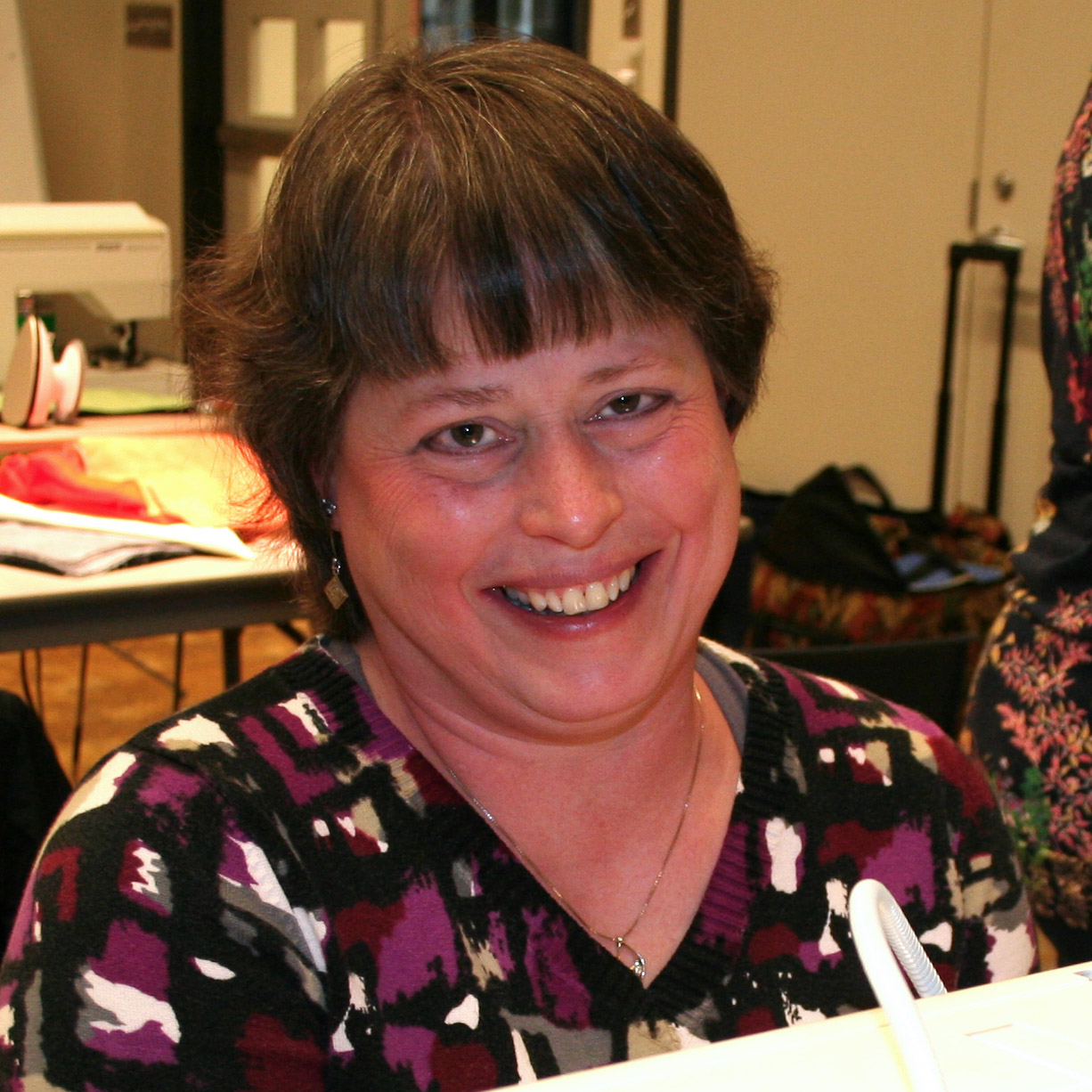 At our July meeting Diane Oakes will take us for a ride!!! That's right—you can buckle your seat belt right in Second Reformed Church and get a virtual tour of Diane's fabulous quilt studio. Diane is a member of our guild, a quilter with an interest in art and modern quilts, a long arm quilter, and a good friend to many of us. Diane has a gift for organization and will be able to help us look at our sewing spaces in a different way. She will have tips and suggestions for getting more storage and work space in the room that you have. She will show us the process of getting her studio to where it is now so that you can see the how her studio evolved.
August 15, 2017
Guild Members, Demonstrations
At our August meeting we will have the great opportunity to learn from each other. We will have multiple stations set up for members to demonstrate quilt techniques and projects to other guild members. Guild members will have the opportunity to rotate through all of the stations. Learn from your friends Betty Antoz, Pat Burch, Teri Cleveland, Carol Fogle Grant, Jenny Grunberg, Lynne Hall, Lisa Ruble and Jean Smith.
Small Fused Art Quilt
Unique Quilt Square from Striped Fabric
Confetti Wall Hanging
Paper Piecing
Free Motion Quilting
Microwave Bowl Cozy
Wonky Four Patch
Disappearing 9 Patch
September 19-20, 2017
Kathleen Andrews, Lecture, Celtic Quilt Designs and Workshop
September program features Kathleen Andrews, from Rochester Hills, Michigan. Kathleen learned many of the needle arts from her mother when she was very young, and was later encouraged by her sisters, who were long time quilters, to try quilting. That was nearly 20 years ago, and today Kathleen is in the quilt business as a pattern writer and designer, lecturer, teacher, juried quilt artist, AQS instructor, and a designer for Anthology Fabrics. See her dynamic quilt patterns which create depth, dimension, movement and optical illusions using strip and speed piecing techniques for easy construction at kwiltart.com.
The workshop Kathleen will lead on September 20 is based on 3 of her patterns: Convex Illusions, Poppin' In, or Celtic Layers. Note: You pick one pattern; the three patterns have
common design elements and Kathleen will lead each workshop participant through the pattern of his/her choice. Please submit your registration form and be sure to indicate your choice of pattern so we know how many patterns to order.
October 17, 2017
Debra Richmond, Lecture: New Gadgets for Quilting
Deborah Richmond, from Grand Rapids, will present the program "Latest and Greatest Tools to Help You Improve Your Quilting." Deborah has been a quilter for 30 years and is the owner of the online quilt shop The Quilted Turtle. She will show us 20 of the best gadgets and tools that will make your quilting better and save you time.  Deborah will show us how she uses the tools, their best features, and tips and tricks that she has discovered. The same products will be available for sale after the lecture
November 14, 2107
Holiday Party and Presentations of Lovees
Our guild celebrates the holiday with an appetizer/salad/dessert potluck.  Following the potluck we present "lovees,"  stuffed animals wrapped in a small quilts, to area  non-profit organizations who deal with with children in trauma.
March 20-21, 2018
Beth Sidley, Lecture and Workshop: Hunter Star and Rapid Fire Hunter Star rulers
April 17, 2018
Nancy Roelfsema, Lecture and Trunk Show: New York Beauty quilts
May 15-16, 2018
Lenore Crawford, Lecture and Workshop